Melanie Notkin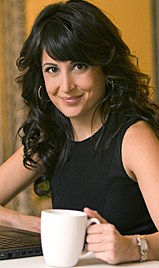 Are you an aunt? Do you know an aunt? If so, you'll love this show. My guest is author Melanie Notkin, author of the new book, Savvy Auntie." We discuss how her personal life led to the writing of the book, how being an aunt is far more important than many people think, and how her practical advice and tongue-in-cheek sense of humor will make this book a best-seller.
Click play button below to listen:
It look's like you don't have Adobe Flash Player installed. Get it now.