Michael Palmer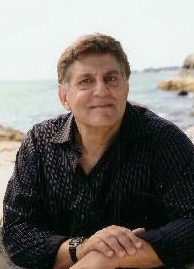 My guest is best-selling medical thriller novelist Michael Palmer, a physician turned author, who has written several best-selling medical mystery thrillers including, "The First Patient," and "The Last Surgeon." We discuss his newest book, "A Breath Away", an exciting story of bioterrorism. We also discuss his writing career, how he approaches the writing process, and his pride in his family.
Click play button below to listen:
It look's like you don't have Adobe Flash Player installed. Get it now.